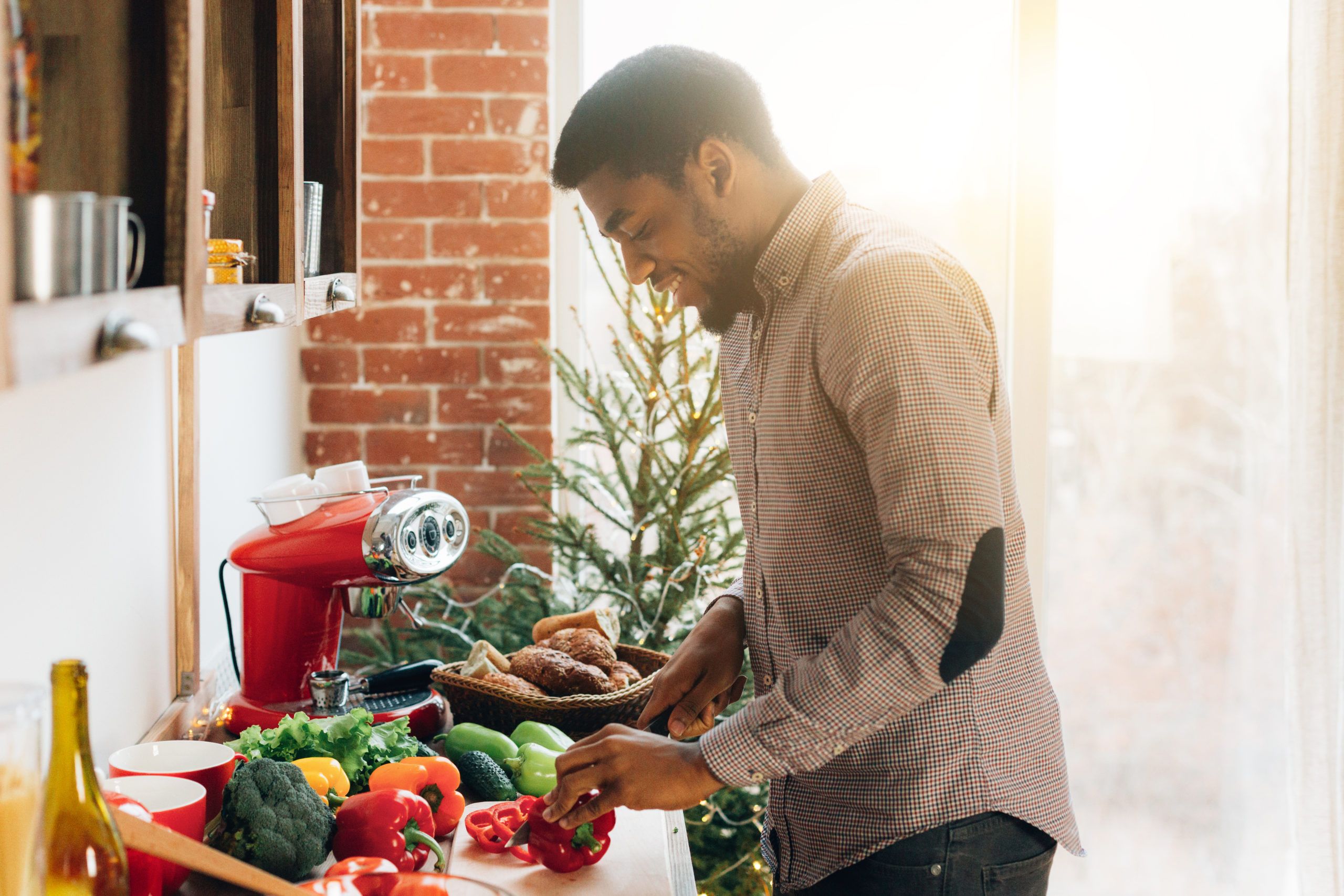 Dr. Akua's Advanced Tips for Healthy Weight Loss
In my previous post, I shared my advice on how to lose weight in the healthiest and most sustainable way. I provided guidance on how to create a healthy foundation for yourself by cutting back on junk and fast foods, making whole plant-based foods the focus of every meal, limiting your consumption of fatty foods, and enjoying the benefits of a nutrient-dense diet.   
Once you've mastered those fundamentals, you may be thinking what's next? I'll help you reach the next level by composing healthy plates that optimize your diet for weight loss. I've even provided some tips for rapid weight loss and some helpful resources that will guide you on your journey.
Dr. Akua's advanced tips for general weight loss
Eliminate these breakfast foods
Avoid "traditional breakfast foods" such as pancakes, biscuits, syrup, butter, fried eggs, bacon and sausage (this includes veggie meats), sugary cereals and cereal bars, pastries, fruit juice, and juice drinks made with added sugars. It is important to avoid fatty, starchy, sugary, calorie-dense, and processed convenience breakfast foods. 
Instead, eat a high-nutrition breakfast
Think outside the box and choose healthy dinner leftovers, hearty salads, smoothies, beans, and fruit/nut bowls for breakfast. Eating a bowl of black or dark red kidney beans for breakfast is a great way to curb hunger, cut cravings, increase your intake of fiber and nutrients, and regulate your blood sugar for the rest of the day. Start each day with water and plants to flush out your system, detox your body, and complete your overnight fast. 
Help your brain rise and shine
Some people find that their brain wakes up and functions better when they consume a combination of protein and healthy fat for breakfast. It is important to choose health-conscious options such as a jumbo salad topped with a couple ounces of salmon or lean organic chicken, leftover turkey chili, pinto beans with a little olive oil drizzled lightly on top, a protein smoothie with a couple tablespoons of hemp seeds or half an avocado, or steel cut oatmeal with chia seeds or walnuts. These combinations will do more than boost your brain power. They'll also help you feel full longer!
Feel the power of protein
For optimal weight loss and maintenance (especially for women), it helps to consume a minimum of 10-20 grams of protein per meal. Here are some examples of healthy proteins with serving sizes within that 10-20 gram range — as well as some case-by-case warnings to consider:
1 cup of tofu – 12 grams (Adding oil will increase the fat content.)

1 cup of shelled edamame beans – 18 grams (Adding oil will increase the fat content.)

1 cup of black beans – 14 grams (Also counts as a starch serving. Don't add rice or other carbohydrates.)

1 cup cooked lentils – 18 grams (Also counts as a starch serving. Don't add rice or other carbohydrates.)

2 heaping tablespoons of hempseeds – 10 grams (Also counts as a fat.)

2 boiled eggs – 15 grams (Egg yolks contain almost the maximum fat allotment for the meal.)

1 protein shake or meal replacer (Choose pea, hemp, or rice proteins. Look for 15-20 grams of protein per scoop or serving.)
Consume at least half a cup of vegetables at each meal
For optimal weight loss, add more and fill up on non-starchy vegetables.
Consume two servings of fruit per day
If you're pursuing rapid weight loss, you should reduce your daily fruit intake even further. I've provided details in the next section.
Dr. Akua's advanced tips for rapid or stubborn weight loss
Fruits, whole grains, starchy vegetables, and other natural carbohydrates contain a wide variety of nutrients and are an important part of a regular diet. You should only drastically reduce your consumption of these foods as described here for a couple months to jump start rapid weight loss.
Temporarily reduce your fruit intake
If you're trying to lose weight fast, limit your fruit consumption to half a serving or one serving per day. Pick one:
1 piece of whole fresh fruit

1 cup of berries

15-20 grapes

½ banana

¼ cup dried fruit

½ cup canned fruit, in own juice

½ cup frozen fruit, unsweetened
Limit your fruits to tart fruits
Non-sugary, tart fruits like certain berries, apples and citrus are better options for rapid weight loss.
Temporarily limit carbohydrates

Especially focus on limiting starchy vegetables, sugary fruits and grains to no more than 1-2 servings per day. That's about half a fistful to 1 small fistful per serving.
Limit yourself to no more than 400 total fat calories per day
The following list will give you a snapshot of how much fat certain foods contain and help you keep your fat consumption within that range:
Tbsp. peanut butter – 188 calories from fat

Tbsp. cashew butter – 94 calories from fat

1 oz. cashews – 157 calories from fat

1 oz. peanuts – 161 calories from fat

Tbsp. butter – 102 calories from fat

Tbsp. oils – 120 calories from fat

Tbsp. mayo – 94 calories from fat

Tbsp. Hemp seeds – 60 calories from fat

Tbsp. Flaxseeds – 30 calories from fat

Avocado – 322 calories from fat
Drink 60-90 ounces of water per day
It will help you flush out toxins and support rapid weight loss.
Weight loss resources and routine-builders
You can search for and check the nutrient content of your favorite foods using the

U.S. Department of Agriculture's FoodData Central search engine

.

You can track and grade your daily nutrient consumption using the

Cronometer website and mobile app.

The following websites are my recommendations for medical articles on any condition imaginable, recipes, and expert tips: 


A healthy smoothie is one of my personal favorite meal-replacement options. Smoothies are quick, easy, and delicious: Just blend some nutritious ingredients together, and you've got a refreshingly healthy meal in a jar. The Whole Foods Market website has several great smoothie recipes, and it's one of my go-to resources for smoothie ideas: