Prep and Cooking Time: 2 hours
2 cups self-rising flour (cassava for Gluten Free)
¼ cup confection sugar
½ cup coconut butter
5 tbs cold water
2 tbs rice milk or other non-dairy milk
1 tsp cinnamon
1 ¼ cups ground blanched almonds
½ cup AP flour or sub gluten free
1 tbs cornstarch
1 tsp baking powder
6 tbs vegan butter
½ cup fig paste
3 tbs almond milk
1 tsp Almond extract
½ cup tart cherries (drained)
Food processor
Mixing bowl
Pastry dish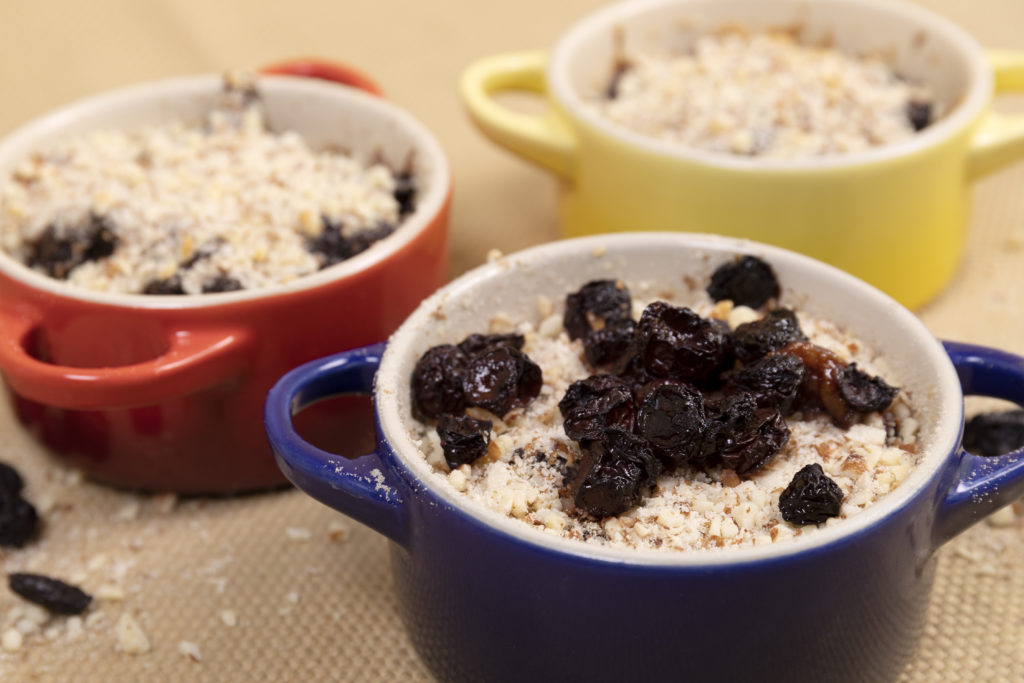 Step 1: Start by making the pastry. Place the flour and sugar in a food processor and pulse to combine (if you don't have a food processor, you can whisk together in a mixing bowl)
Step 2: Add the cold butter and blend until it resembles fine breadcrumbs. Gradually add enough cold water to bring the pastry together into a ball
Step 3: Shape the pastry into a disc (DON'T KNEAD IT). Wrap and refrigerate for 30 minutes
Step 4: Roll the pastry out on a lightly floured surface into a circle big enough to line your round tart tin. Press the pastry right into the corners then roll over the top with a rolling pin. Trim off the excess
Step 5: Prick the base of the pastry shell all over with a fork and then place in freezer for 20 minutes until solid.
Step 6: Meanwhile, preheat the oven to 350°F
Step 7: Line the pastry case with tin foil, pressing it right into corners and then fill with baking bean or dried rice, making sure that the sides are propped up. Bake for 20 minutes
Step 8: Remove the tin foil and baking beans and return tart shell to the oven for 10 minutes (or until pale golden). Remove from the oven and set aside
Step 9: Whisk together melted butter and the sugar
Step 10: Whisk in flour and cornstarch
Step 11: Gradually whisk in milk
Step 12: Whisk in the ground baking powder and almond extract
Step 13: Spread in tart cherry jam. Scatter a few cherries and flaked almonds
Step 14: Bake the tart for 30-45 minutes or until golden and the filling is set. You can loosely cover the tart with tin foil for the last 10-15 minutes of baking if it starts to get to dark.