Akua's Savory Breakfast Soup
Page title
Akua's Savory Breakfast Soup
2 tbs Avocado oil
¼ cup onion small dice
¼ cup celery small dice
2 cloves garlic (minced)
½ cup diced potatoes
1 can diced tomatoes, undrained
4 cups vegetable broth
1 cup collard greens (ribbed and rough chopped)
½ lb Akua's red beans breakfast sausage
½ cup ackee
½ cup of macon (seasoned and dried portobello mushroom)
1 tsp cumin
¼ tsp cinnamon
¼ cup flat parsley washed and chopped
½ cup flaxseeds
Salt and pepper to taste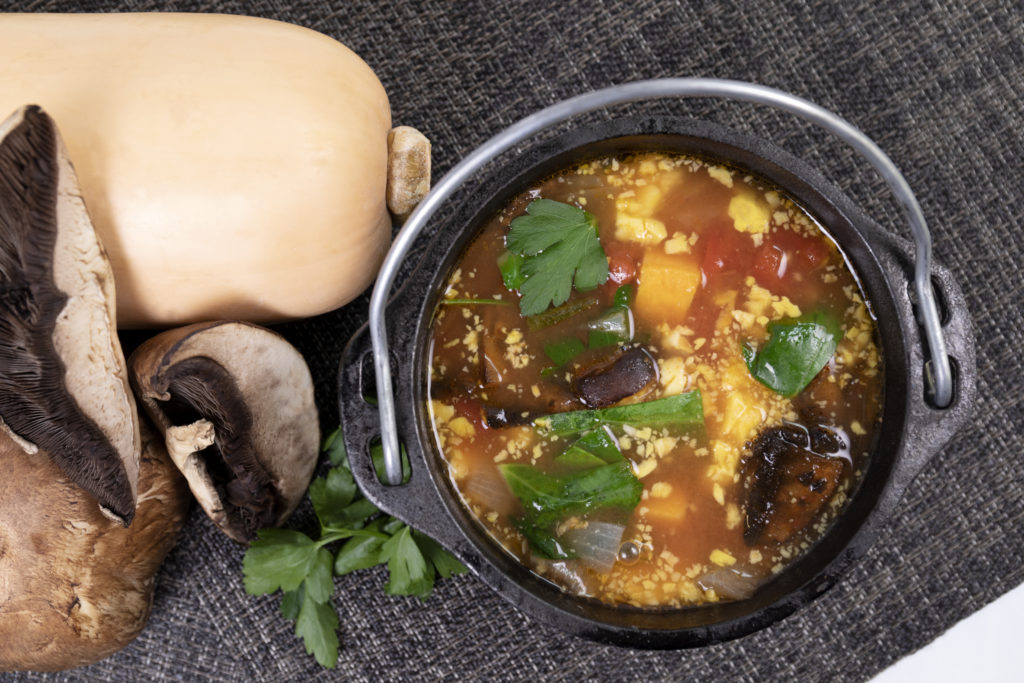 Step 1: Place a large pot on the stove over medium heat
Step 2: Add the oil, onions, celery and garlic. Cook for 3 to 5 minutes or until ingredients start to soften
Step 3: Add potatoes, tomatoes and vegetable broth. Bring to a boil. Once boiling, lower heat and cook for 15 minutes on low heat
Step 4: Add collard greens and bean balls. Cook for another 10 minutes on low heat.
Step 5: Add ackee, macon, cumin, cinnamon and parsley. Add salt and pepper to taste.
Step 6: Add flaxseed and stir. Enjoy!